9/3/2021
Are you looking for a new hobby? Do you enjoy being outside? Does nature interest you?  then bird watching could be just the thing for you.
Bird watching is a very flexible pastime, you do not need any equipment to begin with and you can start close to home, in your garden or local park.  You can even just sit inside your house and watch through the window. Ideally though you need a pair of binoculars at least.
Ideally you need a way of identifying the birds you see either a book or one of the many mobile phone/computer apps.  I bought a nearly new book for £1.00 in our local charity shop (Britain's Birds – RSPB) excellent.
Some bird watchers are content to just 'see' the bird others like to photograph them. Most keep lists  or diaries of the 'spots'. It is entirely up to you how seriously you take the hobby. Like most things you can invest a lot of money into this hobby, but the choice is yours. It can fit around your lifestyle.  I, for example,  get a huge amount of pleasure from walking and photographing the birds rather than sitting in a bird hide all day.  Equally I enjoy travelling to nature reserves in Norfolk for example, some people travel abroad in pursuit of birds they have not seen and at the same time see new countries and places.
As your skills develop you will begin to understand the habits and habitats of birds and know when and where to look for a specific bird. Over time you will learn their calls and songs and that is usually your first clue the particular bird is close by. ( I quickly learnt the call of the Cettis warbler but it took ages to spot one and even more time to photograph it, all part of the journey! One thing is certain, always be alert because sometimes you will see that rare bird in your garden or as sit enjoying the weather and view somewhere.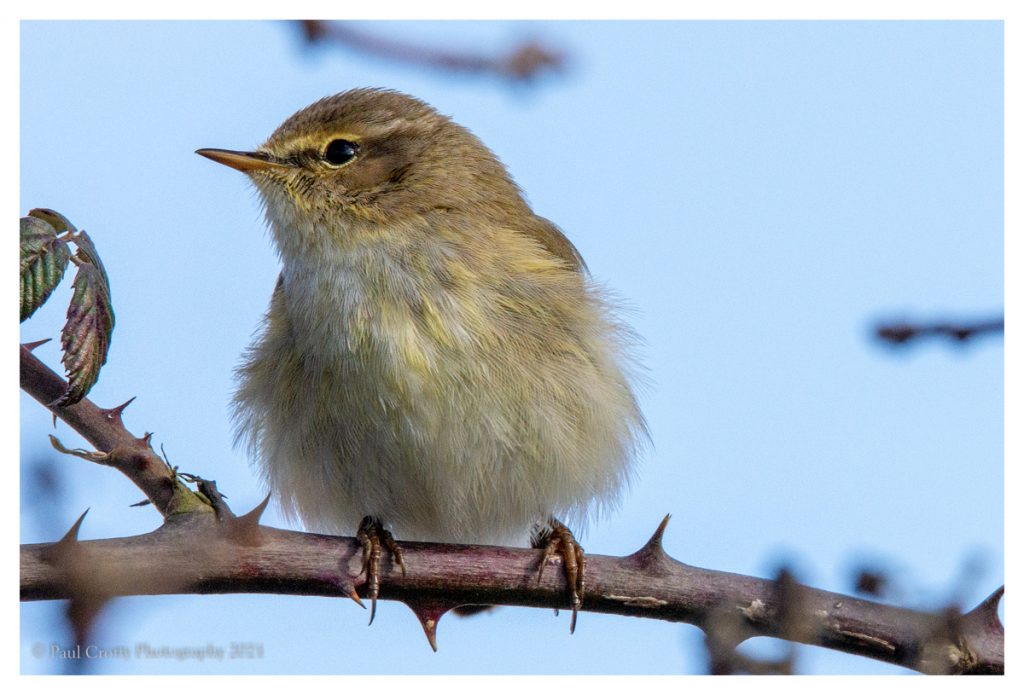 A fresh arrival from eastern Europe (probably), 
a Chiff Chaff
Taken at Summer leys LNR  Hardwater Road.
Not all  bird watchers are Twitchers!
A twitcher is someone who will go to great lengths to view new bird species. For some twitchers their pursuit can turn into an obsession and can involve extensive travel, dedicated monitoring of birding hotspots and networking with other twitchers. Some twitchers have even been known to charter aeroplanes in order to achieve their goal.
 source:-  https://www.birdspot.co.uk/bird-watching-for-beginners
Local Bird spotting websites
https://northamptonshirebirding.blogspot.com/
Photography of Birds by local photographers
other site of interest
https://www.birdwatching.co.uk/
If you would like me to add your site above please do get in touch.