Welcome!  this blog (The57triangles) is an eclectic mix of subjects, features, facts, information and opinion, it is a lifestyle blog covering Northamptonshire, Northampton Town and beyond.  Areas of interest will cover – Business Services, Computing & IT, Education, Entertainment & Leisure, Finance, Insurance & Legal, Food & Drink, Health & Beauty, Holidays & Travel, Home & Garden, Hobbies, Motoring, Shopping & Gifts, Weddings & Anniversaries and Local Organisations.
I realised that whilst there are other good lifestyle blogs, some featuring Northamptonshire,  they are a limited in their scope. I wanted something broader, giving you information about lots of different subjects, to end up with a mix of a directory and a blog.  In addition I hope! that it will be easy to navigate, clean and simple, using the principle of Ma.
Ma is the term for a specific Japanese concept of negative space. In traditional Japanese arts and culture, ma refers to the artistic interpretation of an empty space, often holding as much importance as the rest of an artwork and focusing the viewer on the intention of negative space in an art piece. source – Wikipedia.  https://new.uniquejapan.com/ikebana/ma/
I have noticed that many Directory sites are cluttered, noisy and slow to navigate, bloated with bad adverts and even more important these days not at all mobile friendly. However primarily I want this site to offer you recommendations and information that we can trust. Articles and features in this site will be created by myself, guest writers or you even. If you wish to suggest something to add to the site please do get in touch. email ????
At the heart of this site will be Kiazen – Kaizen (改善) is a Japanese word meaning "improvement". The symbol kai means to change, to renew, to correct something that is wrong, and zen means "good".
The triangle in this instance is taken from Aristotle, who argued that there are three primary ways to make a persuasive appeal. These three rhetorical appeals are at the heart of communication. they are  Ethos, Pathos and Logos.
Paul.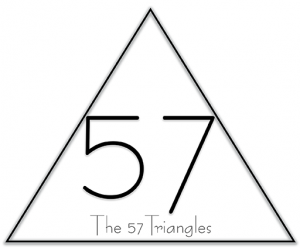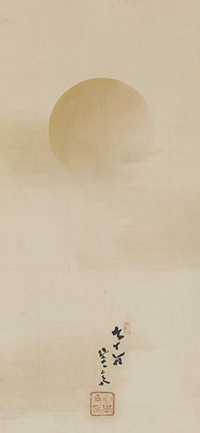 Golden Sun a Meiji era
明治時代
Japanese scroll painting ca 1878